Adventure Course: Kids (ages 9-11)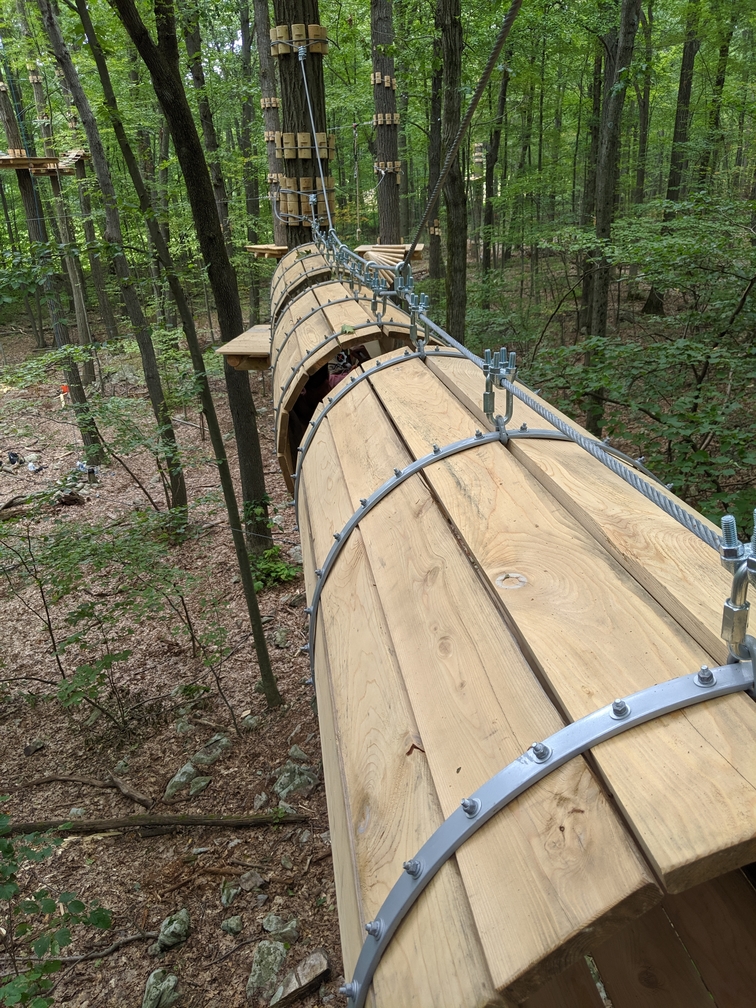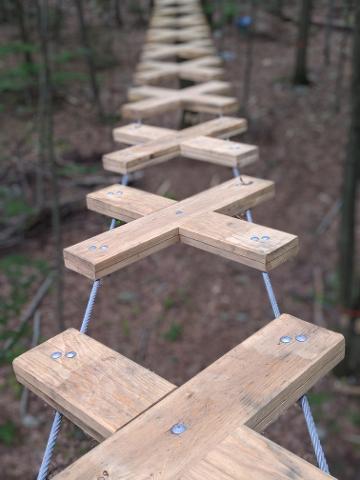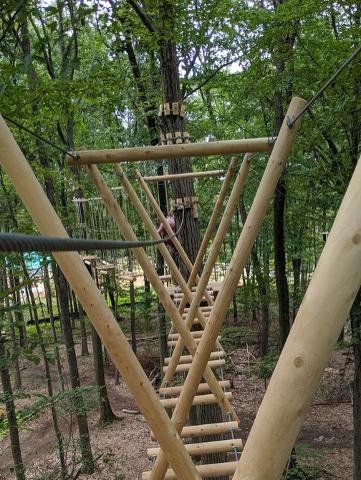 Durata: 2 Ore (circa)
Luogo: Ledgewood, NJ
Codice prodotto: AC911
Adventure Course for Kids aged 9-11 (Must be able to reach 5'9" to the middle of the palm)
At FLG X we have multiple large circuits within our park, each containing a mixture of approximately 10-17 different obstacles and zip lines. The obstacles range from rope swings, scrambling walls, hanging nets, wobbly bridges and suspended "surprises".
All 9-11 year old require and Adult up on the course with them. One adult can accompany up to 3 Kids.
The skill level and height of each circuit are marked using a color-coded system indicating the challenge based on elevation and difficulty. Check-in, safety briefing, demonstration course and the first three Courses can be completed in approximately rwo hours.
GREEN = Minimum Elevation/Minimum Skill
BLUE = Medium Elevation/Medium Skill

SILVER = Medium Elevation/Medium to Advanced Skill
After a brief 30-minute training session, you begin on the GREEN course where you get comfortable with the equipment and the rhythm of moving through each element. BLUE is next and the elements will really start to test you! After defeating the Blue course you will move on to the SILVER course. Suddenly childhood memories of swinging on ropes and climbing trees comes back to you. Your agility and sense of freedom return and away you go!
As your journey ends at FLG X you leave with a smile, a sense of achievement and memories that live on.
The courses are meant to be used progressively and the cost of admission covers one loop or rotation through the first three courses. At any exit point along the courses, you can descend. A short walk through the forest will take you back to our Welcome Center.